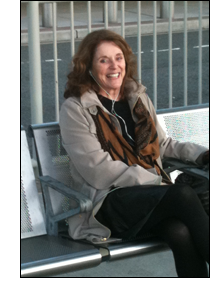 First place in Passages North Very Short Fiction Award; Honorable Mention in Katherine Anne Porter Prize; other award from ASUW.

Fiction in: Bellevue Literary Review, Nimrod, Crab Orchard Review, StoryQuarterly, Del Sol Review, Glimmer Train, Literary Review, American Short Fiction, Ontario Review, Southwest Review, Mid-American Review, Colorado State Review.

I received an M.A. in English Literature and have taught at the U W, community college, and at Wayne State University in Detroit. I also worked in the King County Jail as a Personal Recognizance Interviewer. I served as Poet-in-the-Schools for both Eastern and Western Washington.

I've written lyrics for music composed by my husband, Dawson Taylor. They appear in his CD and have been sung by several other artists.

I live in Seattle with Blanche, a cat, Chloe, a dog, and Dawson Taylor, a human.