I need more trees and open spaces or
                    easy peace in quiet places.
I've (lately) got used to wrapping my thoughts around what's most inaccessible, or least
                                                              accessible; isn't there always a more elegant manner?
                                                   It's worth looking for.
                                                   It's worth finding, because breath (or paper) is worth saving these days,
AND TIME IS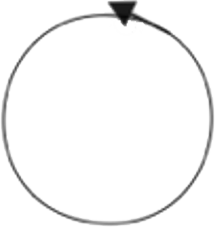 OR TIME IS

OR TIME IS

and brainpower is something (my) words don't have power to wrap your thoughts around, but
the air, and what I use to use it, are mensurable, or measurable, whichever sounds more
memorable—in any case, they're less and less dependable.